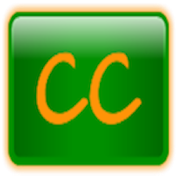 Cannycart is an elevator filmer from Tampa, Florida. His full name is Ian Nicholas Krukk.
History
Cannycart opened his YouTube account on May 23, 2008. When he opened his account, he uploaded few toilet videos. He started film elevators in 2009 and his first elevator video uploaded on June 6, 2009. Since December 2009, he has filmed elevators more than toilets. In early January 2010, he filmed some elevators in Boston, MA and in July 2011, he started to film hotel tours. Cannycart is famous for his long and detailed hotel tours, many are between 30 and 60 minutes in length. Cannycart has also filmed with musicfreakcc, TJElevatorfan, dieselducy, TheElevatorChannel, and thewildeeper.
It appears that 2012 was cannycart's best year in terms of the number of videos. In 2012 he also filmed some elevator part unboxings and building demolitions. In August 2012, he filmed the elevators inside the Carnival Imagination cruise ship. Cannycart started his website around the year 2011. He owns the lucrative domain hoteltours.org . In summer 2013, he launched a newsletter for his viewers; production is currently halted. Throughout the year 2013, video production from cannycart has been down from 2012. He probably was focused on school and personal life.
Recording devices
Unknown (2008 to early 2010)
FLIP camera (early 2010 to June 30, 2010)
Sony Bloggie (June 30, 2010 to December 25, 2010)
Sony Bloggie Touch (December 25, 2010 to April 5, 2011)
Sony Cyber-shot DSC TX10 (April 5, 2011 to June 2013)
Sony Cyber-shot DSC TX30 (June 2013 to present)
Trivia
He was several times filming elevators in Roanoke, VA.
He also likes hotels, thus he often upload some hotel tour videos.
External links